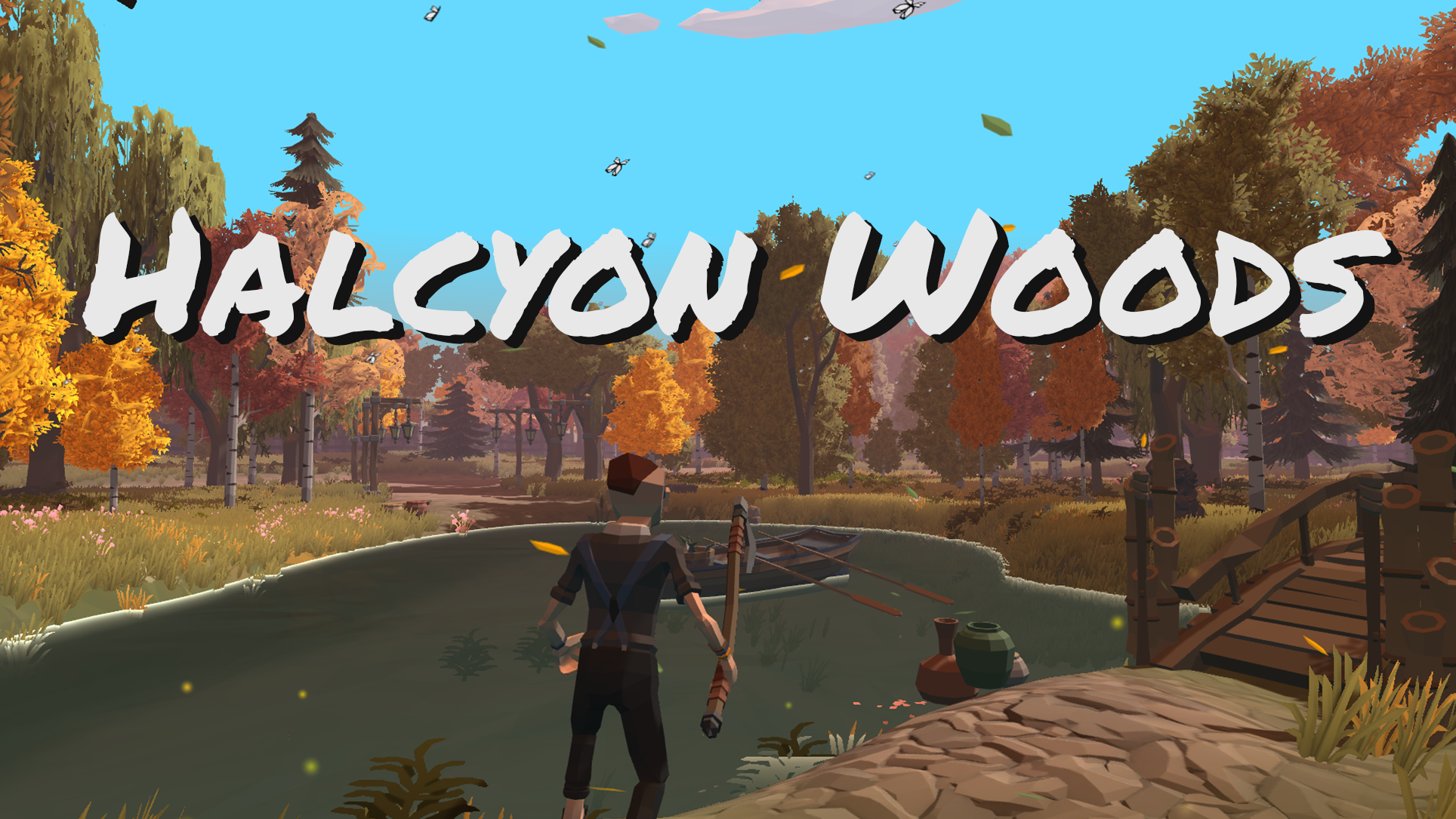 Halcyon Woods
Hi there! My name is Lumber Jack. I've lived in Halcyon Woods my whole life. Though these woods are beautiful and abundant, I need to clear out some room. These trees just keep closing in around me and I'll be needing some fire starters for winter. I can either store the logs in my shed for building later or chop the wood into tiny twigs. Can you help me to chop down trees?
Welcome to Halcyon Woods!
The Halcyon woods are full of flowers, trees, and gorgeous scenery. Explore the mountains, forests, and zen gardens with Lumber Jack.
Ready to play? Here's a few quick tips!
Use W, A, S, D to move Lumber Jack around and explore the Halcyon Woods.

Q to take out and put away the axe.

E to pick up logs. Bring them to Jack's shed to store in order to collect enough to build.
Left click to swing axe, or throw a log if you're carrying it.

B to build campfires or torches.

G to switch between items in build mode.

Spacebar to jump.
This game was made for the LD Jam 42: Running out of Space. This game was developed entirely in 72 hours.
Developed by:

Programming & Lighting- James Tusha http://twitter.com/PopDaddyGames
Level Design- Ali Tusha http://twitter.com/PopMamaGames
Music- Joshua Damian http://twitter.com/AtmcType
Assets- Synty Studios http://twitter.com/SyntyStudios

Thanks for playing!

Comments
Log in with itch.io to leave a comment.
Visually nice game. I would say that it's a nice little walking simulator. ;-]
yeah good game. has good potential