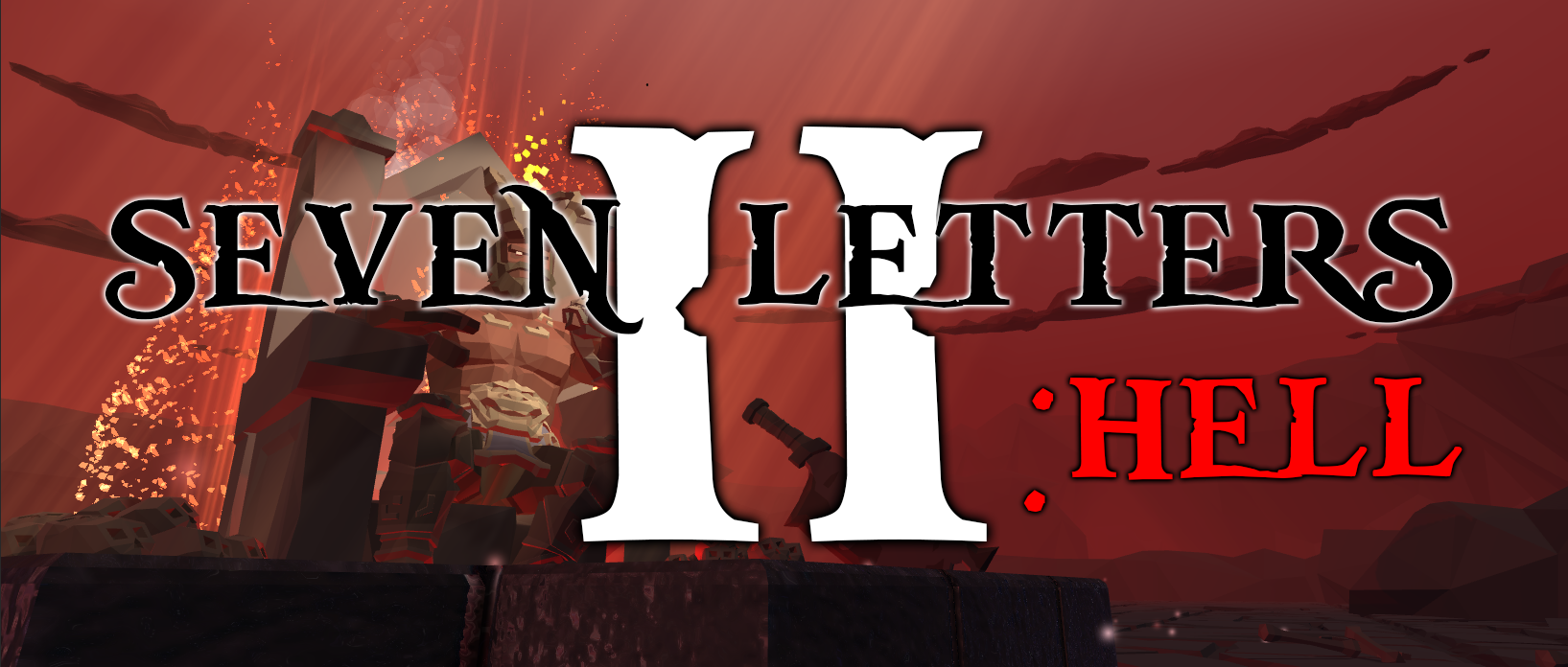 Seven Letters II: Hell
-----Still updating this, please grant us a few to get this page sorted out!-----
First and Foremost: We were not complete with this game at the 72 hour mark. We set out sights just a bit out of reach and also did not give this game enough hours to accomplish everything we have 'mapped out.' At the 72 hour mark, we suppose that it would have taken us approximately 90 to 100 hours to finish everything we wanted to implement.

Still, we are mighty proud of what we were able to accomplish in this 72 hour period!

INFO
Made in 72 hours for the Score Space Jam!
Programming/Gameplay/Level Design/ Etc: James (@PopDaddyGames)
Music: Josh (@atmctype)

All art assets downloaded from "Synty Studios" (primarily), with a few from the Unity Asset Store. Animations from Mixamo. ((( WE WILL UPDATE WITH ASSET LINKS ASAP, WE ARE CLEANING UP THE BUILD AND GETTING EVERYTHING UPLOADED RIGHT NOW -- BUT KNOW THAT WE DID NOT MAKE ANY ART IN THIS TITLE!! ))
Game
Use the mouse cursor to direct your character. Turn in all 7 letters across purgatory-- but do it as fast as you can!
This is a score-attack game where the goal is to complete it as quick as possible.
Leaderboard
| NAME | SCORE |
| --- | --- |
| James | 2:46 |
| Josh | 2:51 |
| Anthony | 2:57 |
| Ali | 3:35 |
| Gaby | 3:36 |
| Sara | 3:58 |
| Dan | 6:12 |